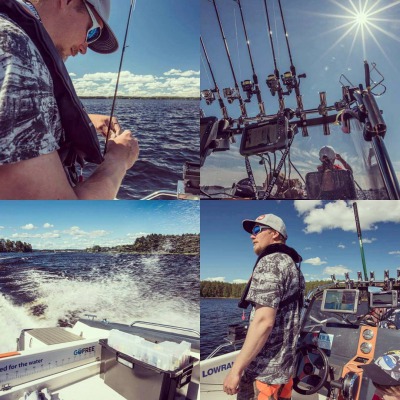 8 hours guided fishing at lake Syväri
725
.00
8 hours, max 5 customer/boat
Fishing metod: jigging. Program schedule: summer, spring, autumn, usually 1.5 -30.10.
8 hours, 1-6 persons/boat
Would you want to relax and enjoy your time with no horry at all? If yes, this is the trip that you need! Theres enough time to find the best places and try different methods. We can also stop and take a break in island or maybe we could eat at somewhere. Lunch and refreshments are best way to stop the fishing, and continue it with new energyin your body!
In a shorter trips, we try to find the fish and catch them with limited time. It may feel a little bit hectic and you have to change places and search the active fish. With this trip, we have enough time to fish places longer, do maybe something else also and enjoy the whole day in the waters. You can also tell me, what would be the fishing style you are interested in and want to learn it. We can do jigging or casting, it's up to you!
Trip is included:
Life jackets
Rent of the boat and fishing gears
Fuel used in the trip
Insurance needed
Catch of the day prepared with you
Fun & good time in the waters!
Guiding: english
(You have to have the finnish fisheries management fee with you or i can also purchase it with 5€/person. Check details: http://www.eraluvat.fi/en/fishing/fishing-permits-and-fees/fisheries-management-fee.html)
Programs for private groups and individual travelers, accommodation in cottages and apartments or hotel, tasty meals and big saunas. Ask for an offer for your group!
ASK TO MAKE A RESERVATION - 8 hours guided fishing at lake Syväri -
---